California community reeling over Turpin 'house of horrors': 'I served them pizza while their children were starving?'
Added: 18.01.2018 3:05 | 0 views | 0 comments



The quiet California community of Perris has been left reeling after the discovery of 13 children  found chained and malnourished in squalid conditions in their parents' house. Matthew Alex Padilla, a 20-year-old former Marine, said he was sickened to learn that Louise Turpin, the woman he served pizza to near the Perris property, had a house full of starving children.  Mr Padilla has worked at Leonardi's Pizza inside the WinCo supermarket for a year, and told The Telegraph he last saw Mrs Turpin a week or so ago. "Louise was in here every other day," he said. "Sometimes with her husband, and a few times with a little girl, but never more than one. "We knew each other, and would chat – she was normal, if maybe a bit reserved. I had no idea she had 13 children, because she'd only ever order a slice of pepperoni, or a chicken club sandwich with no tomato. David Allen Turpin, 57, and Louise Anna Turpin, 49, were arrested after the discovery of the 13 children Credit: AFP "I've seen her buy food and eat, and yet there were 13 hungry kids at home? That's messed up. They should be sentenced to a long time in jail. To do that to your kids – it's not OK." Louise and her husband David forced their offspring to march around the house, drill formation, at the dead of night, one neighbour claimed. Mike Clifford, a 60-year-old aerospace machinist, lived opposite the family for three years in Murrieta, where the couple rented a six-bedroom home between 2011 and 2014. Described by their family as "deeply religious", the Turpins home-schooled their children and the youngsters were rarely seen in the community. "We thought they were mentally handicapped kids, so they kept them in," said Mr Clifford, who worked late shifts and would catch sight of them in the evenings.  "I never saw them play. What we did used to see a lot was on the second floor, the kids would be walking in circles like they were marching for hours at a time. It was military like."  He told the Mail Online he would see the Turpins bundling their children into their minivan at least twice a month in the early hours of the morning as he arrived home. Neighbours stand outside the house where the children were found Credit: Los Angeles Times "They would load up the kids at about one in the morning," he said. "The garage doors would just pop open and half a dozen kids would get into the van and then they'd drive off. "My weirdest thought was that they were selling the kids, sexually or whatever." Despite his concerns, Mr Clifford says he never saw anything that would have warranted a call to the police and said the children appeared clean, if "robotic" when spoken to. In 2014 the family moved up the road to Perris, from where the alarm was raised by their 17-year-old daughter on Sunday morning. Inside the house, police found 12 more of the couple's children, aged two to 29, begging for water and food, some shackled to the bed in a stench-filled room. Gabriela Del Toro, manager at the Primos Mexican restaurant in Perris, said that Mrs Turpin would come in several times a week to get takeaway food – but never in family-sized quantities. "She was pleasant enough – there was absolutely nothing out of the ordinary," she said. "It's mad to think that was going on just down the road." The couple posted several pictures from family outings on their Facebook page  Mr Turpin's parents were also left reeling by the news. James Turpin, who lives near Princeton, West Virginia, with his wife Betty, told his local newspaper that their son was "a fine person". David Turpin grew up in West Virginia's Green Valley area and studied at Virginia Tech before moving away – first to Texas, then to California. "He did an outstanding job and worked in school, and the last time we were out there was about six years ago," he said.  "The kids were fine. They were healthy and nothing was wrong. "I cannot understand. I'm going to talk to the kids as soon as they let me. I'm getting ready to make a call." Their other son, Randy, president of Valor Christian College in Ohio, said he was estranged from his brother and has taken leave to deal with the fallout. Yet on Mrs Turpin's side of the family, a more damaging picture was presented. Elizabeth Jane Flores, her 41-year-old sister, appeared on US breakfast television on Wednesday and said her family tried "for years" to get in touch with her sister - but "she just shut us out of her life" for decades. "I want to reach out to the kids, I want them to know that for years we begged to Skype, we begged to see them, the whole family," she said. The couple are being held on a $9 million bond Credit:  Barcroft Media Mrs Flores said she lived with her sister and brother-in-law for a few months when she was at university.  At the time, the couple only had four children and the eldest was in elementary school. "I thought they were really strict, but I didn't see any type of abuse," she said of the parents. "Now that I'm an adult, I look back, I see things that I didn't see then." She also said she had "uncomfortable" experiences with her brother-in-law but never told anyone because she was "young" and "scared." "He did things that made me feel uncomfortable," she said. "If I were to get in the shower, he would come in there while I was in there and watch me, and it was like a joke. He never touched me or anything." Mrs Flores said her mother drove for hours to visit the family in Texas at one point, but the Turpins didn't let her inside the house.  A few years later, Mrs Flores said, her father bought a flight to see the family but his daughter told him not to come, insisting she would visit them instead – which they never did. Another sister, Teresa Robinette, said that Mrs Turpin did not visit her parents even when they begged, on their death beds, to see her. "She didn't even show up to either of their funerals," she said. "So we have really no connection with Louise in a long, long time since we were young." She said her sister had married Mr Turpin when she was 16. "We always thought she was living the perfect life. She would tell us they went to Disneyland all the time. They would go to Vegas." But, she admits, in hindsight there were signs of neglect. "I always made comments to Louise when I talked to her about: 'Gosh, they're so skinny,'" she told NBC's Today show. "And she would laugh it off: 'Well David's so tall and lanky, they're going to be like him.' "I can't even say the words to you that I would like to say to her — I'm so angry inside."


Tags:
Greek
,
Made
,
Alex
,
Teen
,
James
,
Miss
,
Today
,
Texas
,
California
,
Jail
,
Los Angeles
,
Angeles
,
College
,
Online
,
Valve
,
Andy
,
Times
,
Another
,
Inside
,
Mexican
,
Elizabeth
,
Despite
,
Valley
,
Facebook
,
West
Humpback whale entangled in 285ft of rope freed by rescuers off coast of Hawaii
Added: 18.01.2018 3:05 | 0 views | 0 comments



A humpback whale spotted off the coast of Hawaii entangled in 285ft of rope has been freed by rescuers. The animal was first spotted on Thursday by the captain of a fishing boat near Makena Beach, on Maui island. "On release, the animal immediately breached several times," the US National Oceanic and Atmospheric Administration (NOAA) said in a statement.


Ann Curry On Matt Lauer
Added: 18.01.2018 3:05 | 0 views | 0 comments



Ann Curry appeared on CBS This Morning​ to address the rumors her disgraced co-anchor Matt Lauer was behind her firing from NBC's Today Show​ in 2012.


Split Social Democrats could sink Merkel's coalition plans
Added: 18.01.2018 3:05 | 0 views | 0 comments



By Madeline Chambers and Tom Käckenhoff BERLIN/DUESSELDORF (Reuters) - The leader of Germany's Social Democrats (SPD) tried on Tuesday to quash a grassroots rebellion against a blueprint agreed with Angela Merkel's conservatives to enter formal talks on a "grand coalition" which could scupper her plan for a fourth term. After five days of talks, SPD leader Martin Schulz agreed a framework deal with Merkel and Bavarian conservatives on Friday. Many rank and file members accuse Schulz of selling out to Merkel and failing to win a signature policy to take to coalition talks, such as a major healthcare reform or tax hikes for the rich.


Review: 'Mary And The Witch's Flower' Is Like Harry Potter Teaming Up With Pokemon
Added: 18.01.2018 2:45 | 0 views | 0 comments


The story may be slight, but the imagery needs to be seen as "bigly" as possible.
Senator reaches for nonexistent glasses and takes them off anyway
Added: 18.01.2018 2:05 | 0 views | 0 comments



Today's collective LOL at the expense of lawmakers came courtesy of Senator Orrin Hatch, who just reached for his glasses and, upon finding there were none there, decided to take them off anyway. SEE ALSO: This state senator wants to revive net neutrality in California The 83-year-old was deep in the middle of the Senate Judiciary Committee hearing for Homeland Security Secretary Kirstjen Nielsen when he made the gaffe. Of course Twitter pounced like a rabid fox on the nonsensical gesture. Here it is in all its glory. And here's perhaps the best of the inevitable jokes that followed. .@OrrinHatch we got you, dude pic.twitter.com/ymMhRuiiOS — The Daily Show (@TheDailyShow) January 16, 2018 Hatch's communications director Matt Whitlock followed up the incident with a pretty boring explanation — "The senator wears reading glasses and normally reads over his notes one last time before questioning witnesses in a hearing" — before his official account made a slightly funnier joke on Twitter. Oh you mean his invisible glasses from Warby Parker? They're new, you've probably never heard of them. pic.twitter.com/pygTRwbJl7 — Senator Hatch Office (@senorrinhatch) January 16, 2018 The glasses episode was just a sideshow, however, to the most significant event of the hearing: New Jersey Democratic Senator Cory Booker slammed Nielsen for refusing to corroborate reports that Trump used the word "shithole" to refer to African nations. "Your silence and your amnesia is complicity": Sen. Cory Booker unleashes on Homeland Security Secretary Kirstjen Nielsen after she says she doesn't remember President Trump using the word "shithole" to refer to African countries at the DACA meeting https://t.co/tPCw1t4SSR pic.twitter.com/HY3ff6M637 — CNN (@CNN) January 16, 2018 "Why am I frankly seething with anger?" he asked her. "The commander-in-chief in an Oval Office meeting referring to people from African nations and Haitians with the most vulgar language ... that language festers." He finished with a devastating barb: "Your silence and your amnesia is complicit." WATCH: Someone shaved Donald Trump into the back of their head and it's frightening AF


Tags:
African
,
President
,
Trump
,
Donald
,
Donald Trump
,
Made
,
Cole
,
Senate
,
Hes
,
Over
,
Show
,
Twitter
,
California
,
Daily
,
Office
,
Democratic
,
Security
Donald Trump scores top marks in Montreal cognitive test - how well would you do?
Added: 18.01.2018 2:05 | 0 views | 0 comments



The cognitive test on which Donald Trump received a perfect score is considered a good screening tool for mental decline in an otherwise healthy person, medical experts said. The US president asked to be administered a mental test and was given the Montreal Cognitive Assessment (MoCA) as part of a medical exam by Dr. Ronny Jackson, the White House physician, who on Tuesday said he had absolutely no concerns about Mr Trump's neurological function. The president scored 30 out of 30. Montreal Cognitive Assessment Cognitive testing looks for signs of mild cognitive impairment and/or Alzheimer's disease.  It focuses on cognitive functions including memory, attention, language, abstraction, delayed recall and orientation. Sample questions on the Montreal test include repeating a set of numbers in order both forwards and backwards and remembering a list of common words. Test takers are asked to identify animals, and draw a clock face, putting in all of the numbers and setting the clock hands to a specific time. It takes about 10 minutes to administer. One memory test involves memorising the words 'face', 'velvet', 'church', 'daisy', 'red' and recalling them after five minutes. Another test challenges participants to name as many words as they can in one minute that begin with the letter F. In general, patients with good or average memory forget one of the five words and can still be within the normal range, said Dr James Mastrianni, an expert in memory disorders and other neurodegenerative conditions at the University of Chicago Medicine. "It's a screening assessment that we use routinely in the clinics to determine whether someone has some degree of cognitive impairment or not," he said. "If they score poorly on that assessment, then usually there is more detailed evaluation that follows. But if they score well that usually indicates there is pretty good cognitive function. They are essentially intact," Mastrianni added. How the Presidents' physicals compare The test was was created by Dr Ziad Nasreddine, a neurologist who graduated from University of Sherbrooke, Québec, in 1996. Recognising the need for a more expeditious cognitive function test, he adapted his comprehensive screen and created a much quicker assessment which could be adapted to first line specialty clinics. The test is designed to precisely measure cognitive impairment, assess major cognitive domains by acting as a cognitive brain scan and help detect early stages of impairment for the most common neurodegenerative conditions such as Alzheimer's disease. It is also been sensitively designed so that it does "not falsely label someone who is normal as being impaired". The MoCA has been found to be useful to detect mild cognitive impairment in many conditions including Alzheimer's disease, Vascular Cognitive Impairment, Parkinson's disease, multiple sclerosis, Huntington's disease and head trauma. Test instructions may be repeated once, however items listed in the memory section may not. The MoCA is used in 100 countries around the world. The standard version of the test is "pretty good" but "not definitive" said Dr. Ronald Petersen, an Alzheimer's disease expert at the Mayo Clinic in Rochester, Minnesota. Petersen said he could not comment specifically on the president's cognitive health. The test does not assess the president's psychiatric fitness and the president did not undergo a psychiatric evaluation, according to his doctor. According to the Alzheimer's Association, there is no single test that proves a person has Alzheimer's disease. That diagnosis is made through a complete assessment that considers all possible causes. 


Tags:
Trump
,
Donald
,
Donald Trump
,
House
,
Made
,
Teen
,
James
,
According
,
University
,
Chicago
,
Which
,
White House
,
Another
,
Moss
More States: Austria V0.2
Added: 18.01.2018 2:02 | 0 views | 0 comments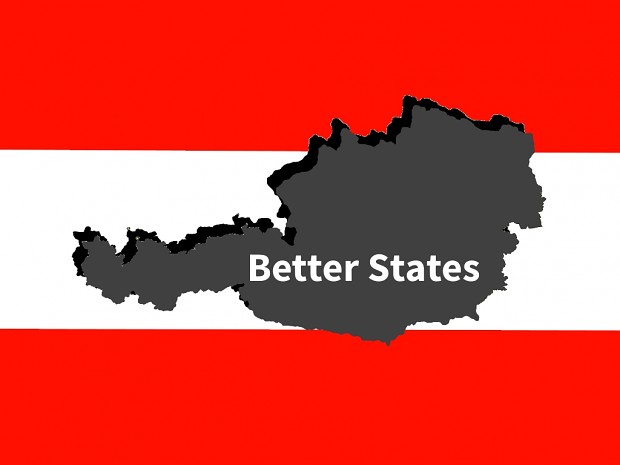 Second Working Version. Made Manpower accurate. Sources: Official State Websites from Austria
Senate Democrats Make Hard Turn Left in Warming Up for 2020 Race
Added: 18.01.2018 1:33 | 0 views | 0 comments


The 2020 race for the White House is already unfolding in the Capitol, with no fewer than six Democratic senators angling for their party's nomination.
Ann Curry "not surprised" by Matt Lauer allegations
Added: 18.01.2018 1:05 | 0 views | 0 comments


Former "Today" show host says "verbal sexual" harassment was pervasive during her time at NBC
Older articles

»